Founded in 1993, United Orthopedic Corporation (UOC) manufactures orthopedic implants, instruments, and precision medical devices. UOC is one of the few offshore orthopedic manufacturers in Asia who are equipped with full certifications of CGMP, ISO, CE mark, and FDA 510K.
Since 1993, the well-trained research and development team had built up a full range of joint replacement products. Thousands of patented implants for joint reconstruction surgery have been successfully implanted with excellent results.
In addition to making its own branded product, UOC also serves as an OEM supplier for several multi-national companies by providing high quality, efficient, and cost competitive products, with excellent customer service.
510k Summary of Safety and Effectiveness
EC Design – Exam Certificate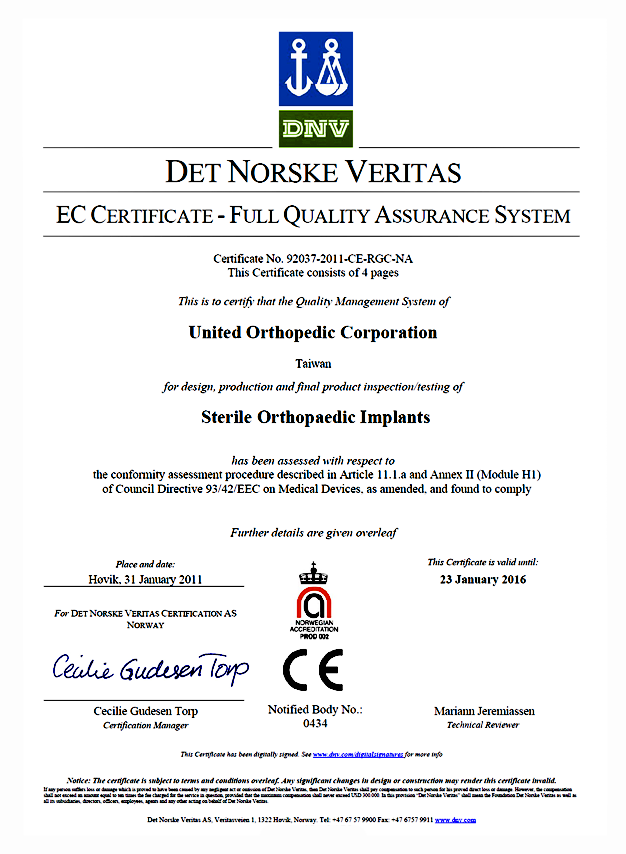 Source:
www.uoc.com.tw/en/about_overview.asp

Location
Residencias De Manila Building 8,